Sign Up for Ethics When No One is Watching CLE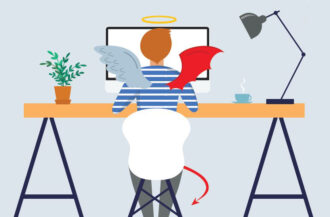 Thank you for your interest in attending our upcoming complimentary June CLE event! You have the option to sign up for one, two, or all three hours.
(IMPORTANT NOTE: If you would like to attend two or ALL three hours, you must sign up for both days. Each day has a unique Zoom link.)
ELIMINATION OF BIAS AND ETHICS SESSIONS
(Elimination of Bias Session from 11-12pm)
June 22, 11-12:50PM CT
https://zoom.us/webinar/register/WN_QF8uTY3NQYmBLIiHy67VRA 
ETHICS SESSION
JUNE 23, 12-1PM CT
https://zoom.us/webinar/register/WN_i-yVffj8TeeGs_dQ5L7XrA
Timothy Garnett, Shareholder at Ogletree Deakins will present the elimination of bias session, "I'm a Lawyer, I'm not Biased." 
ELIMINATION OF BIAS SESSION DESCRIPTION
As advocates for our clients, we are ingrained with the notion that we are not biased. The reality is that we are all biased—it's human nature.
At any given moment, we make snap judgments about others based on their race, age, gender, or other characteristics by relying on our unconscious biases. Unconscious biases in the legal profession, however, hinder diversity, recruiting, and retention efforts.
In this one-hour session, we will discuss how you develop unconscious biases, how you can become aware of your biases, and how to interrupt them.